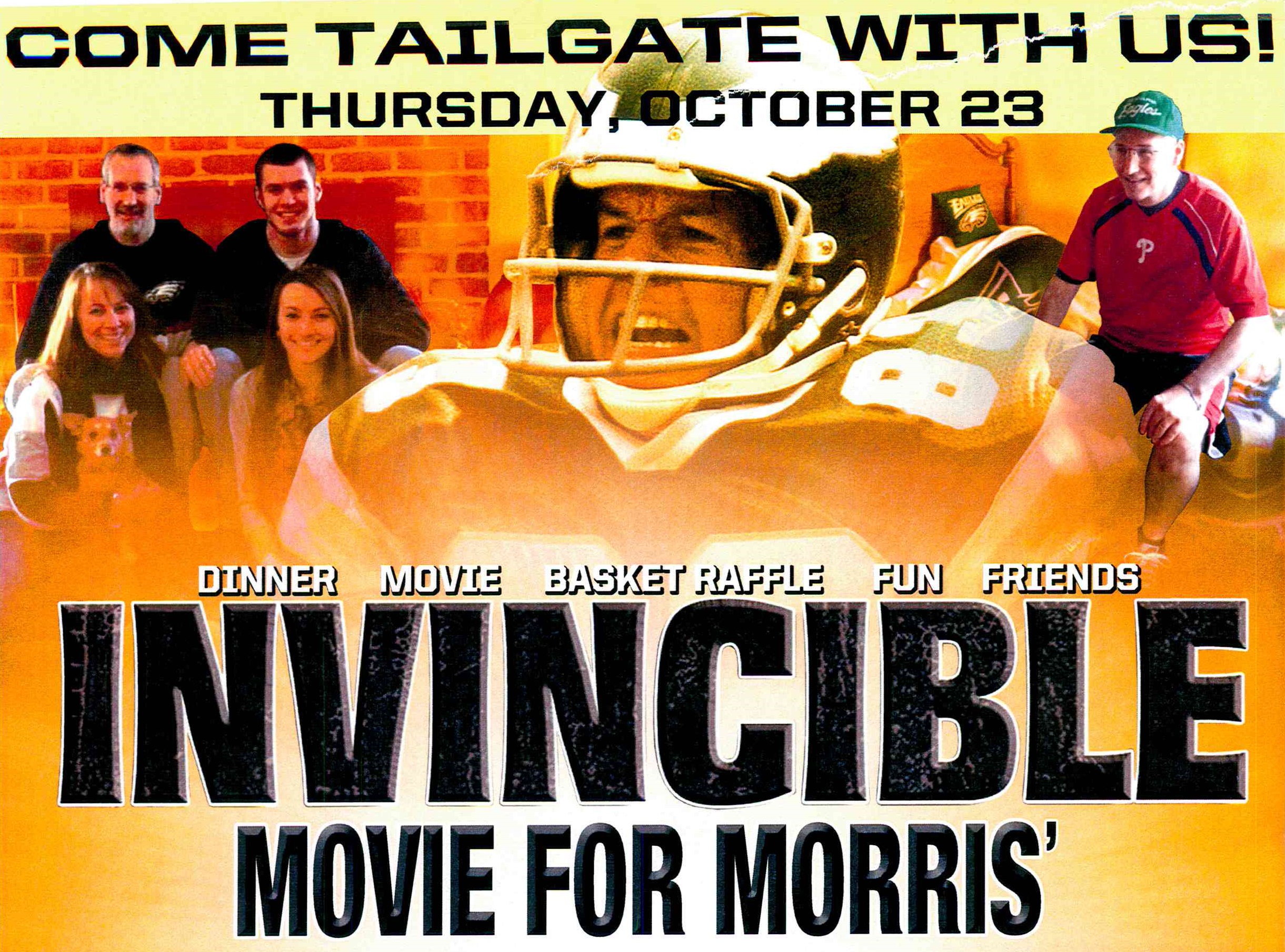 Movie for Morris
Come tailgate with supporters of Curt Morris on Thursday, October 23, 2014. A showing of Invincible will benefit Morris, who was diagnosed with early onset Alzheimer's at age 46.
Doors open at 5:30 p.m. Dinner, catered by Pork & Wally's Eatery and Colebrook Bakery, will be served at 6:00 p.m. Attendees will enjoy a private showing of Invincible, the 2006 sports film based on the true story of Vince Papale, who played for the Philadelphia Eagles from 1976-1978. The evening will close with a basket raffle.
Adult tickets are $30 and student tickets are $20. Email nolmer6@pto.net to reserve your seat.