Hear our attorneys share why it's advantageous to have a real estate lawyer on your side.
Real Estate
Real Estate Lawyers for Lancaster Property Owners
When you close on a new home or property, there are two options for pursuing title insurance:
A traditional title insurance company
A real estate attorney
Why Work With a Real Estate Settlement Attorney?
We Will Read Everything
In addition to providing title insurance, a real estate lawyer provides legal advice based on the language in the title.
Our attorneys can help you make informed decisions when it comes to your real estate transactions, and can assist in any real estate disputes.
But before you hire a real estate attorney, read the common questions and answers provided below by one of our firm's real estate attorneys. His answers will give you a better idea of how we might be able to assist you with your real estate transaction.
Common Questions and Answers About Real Estate Attorneys
Our real estate attorney provided answers to the most common questions we are asked about real estate lawyers.
What does a real estate settlement attorney do?
A real estate settlement attorney handles a real estate transaction from start to finish. While they are not a replacement for a real estate agent, a real estate settlement attorney drafts agreements of sale, helps negotiate terms of an agreement of sale, performs title searches, provides title insurance, provides advice concerning easements and rights-of-way, conducts the closing for the transaction, and assists with the review or preparation of loan documents.
Who does a settlement attorney represent at closing?
Typically, the attorney represents the buyer. This is particularly true if the buyer is obtaining title insurance through the attorney. Nevertheless, in certain circumstances, the attorney may be representing the bank, the seller, both, or even all three. If you are ever uncertain, it never hurts to ask the attorney directly for clarification.
Do you need a lawyer at closing in PA?
You are not required to have an attorney present at closing in Pennsylvania.
Nevertheless, there are benefits to having an attorney conduct the settlement and provide the title insurance that may be obtained at minimal or no additional cost. Specifically, if you are getting title insurance, which is required by nearly all lenders, many attorneys will conduct the settlement without charging additional fees beyond what is charged for title insurance. In this way, the buyer or seller is able to have an attorney review their title work and various settlement documents with little difference, if any, in cost than would have been paid to a title company.
How much are real estate attorney fees for closing?
If title insurance is being obtained, and it is not a complex commercial transaction, many attorneys are willing to conduct the closing at minimal or no additional cost.
Other Ways a Real Estate Attorney Can Help You
We Are Able To Act as Your Representative
Let's say you're buying and selling a home at the same time. Negotiating a purchase and sale agreement (P&S) can be complex. We can guide you through the haggling process, which is often an area of stress for our clients. On your own, stress can lead to poor decision-making. Our attorney can represent you at the closing of the home you're selling, so you won't need to show up for that meeting if you choose.
We'll Review or Write Any Amendments
As a real estate transaction progresses through inspections and coordination of financing, it is not unusual for buyers and sellers to discover unique conditions that exist on the property or repairs that are needed.
Sometimes financing issues arise. When this occurs, often an amendment to the Agreement of Sale or to the proposed closing documents is needed. Issues could include the need to create:
Escrow agreement
Easement agreement
Further addendum to the Agreement of Sale
We'll Handle Unexpected Issues That Often Arise at Closing
During the final property walk-through, issues concerning the property's condition commonly arise.
Sellers can be slow in getting everything out of the property or might have damaged items in the property while moving out. While certainly unexpected, it is not unusual to have a last-minute agreement or negotiation to assure the buyer that all will be made right, whether later that day or within a couple of days.
You'll Gain Confidence With Us on Your Side
All of your questions will be answered with confidence because we know how real estate transactions work. Nothing surprises us. You can lean on us for any issue or problem that arises during the process.

Our attorneys will protect you from being taken advantage of during complex real estate transactions.
Residential & Commercial Real Estate Transactions
With more than sixty years of combined experience in all aspects of real estate law, our real estate attorneys can provide you with thorough representation and advice. We represent buyers, sellers, developers, and contractors. We advise our clients regarding residential and commercial agreements, closings, liens, title searches, land use and zoning matters, boundary or easement disputes, agreements of sale, foreclosures, government takings and tax or sheriff's sales.
Real Estate Disputes
We can represent you in a dispute over the sale or purchase of a home or other property. As Christian attorneys, we have assisted those who wish to avoid lawsuits or court proceedings by participating in alternative dispute resolution (ADR) forums, including mediation and arbitration. When the courts cannot be avoided, we fight to protect your rights.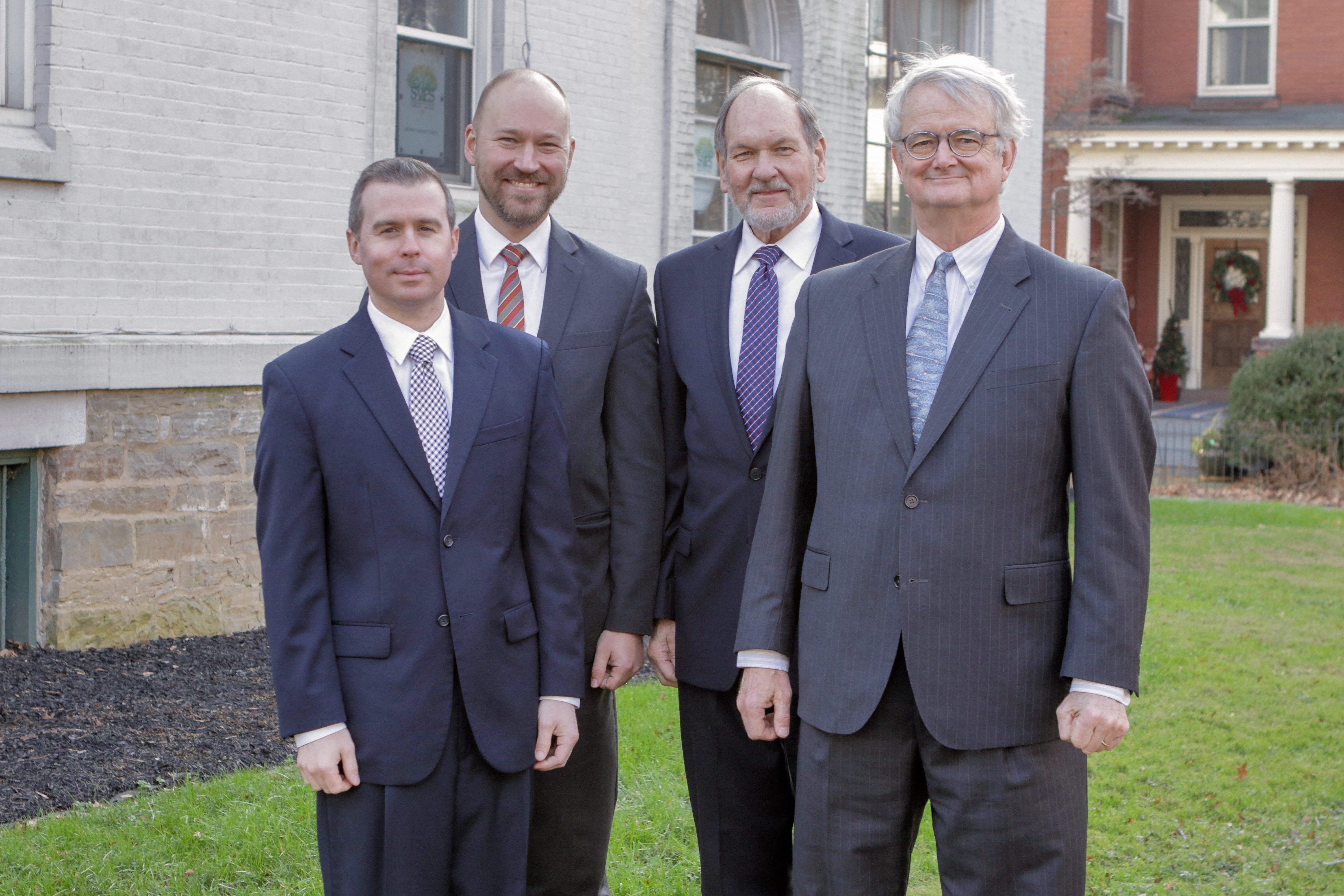 Schedule a Consultation With a Lancaster Real Estate Attorney
Clymer Conrad PC is an experienced real estate law firm serving Lancaster County and Central PA.
Call us at 717-299-7101 or complete the form below to schedule a consultation with a real estate lawyer.
---
Real Estate Tips and Advice From Our Blog
Property is surely a right of mankind as real as liberty. 
Benjamin Franklin