Litigation
We Can Help You Take Legal Action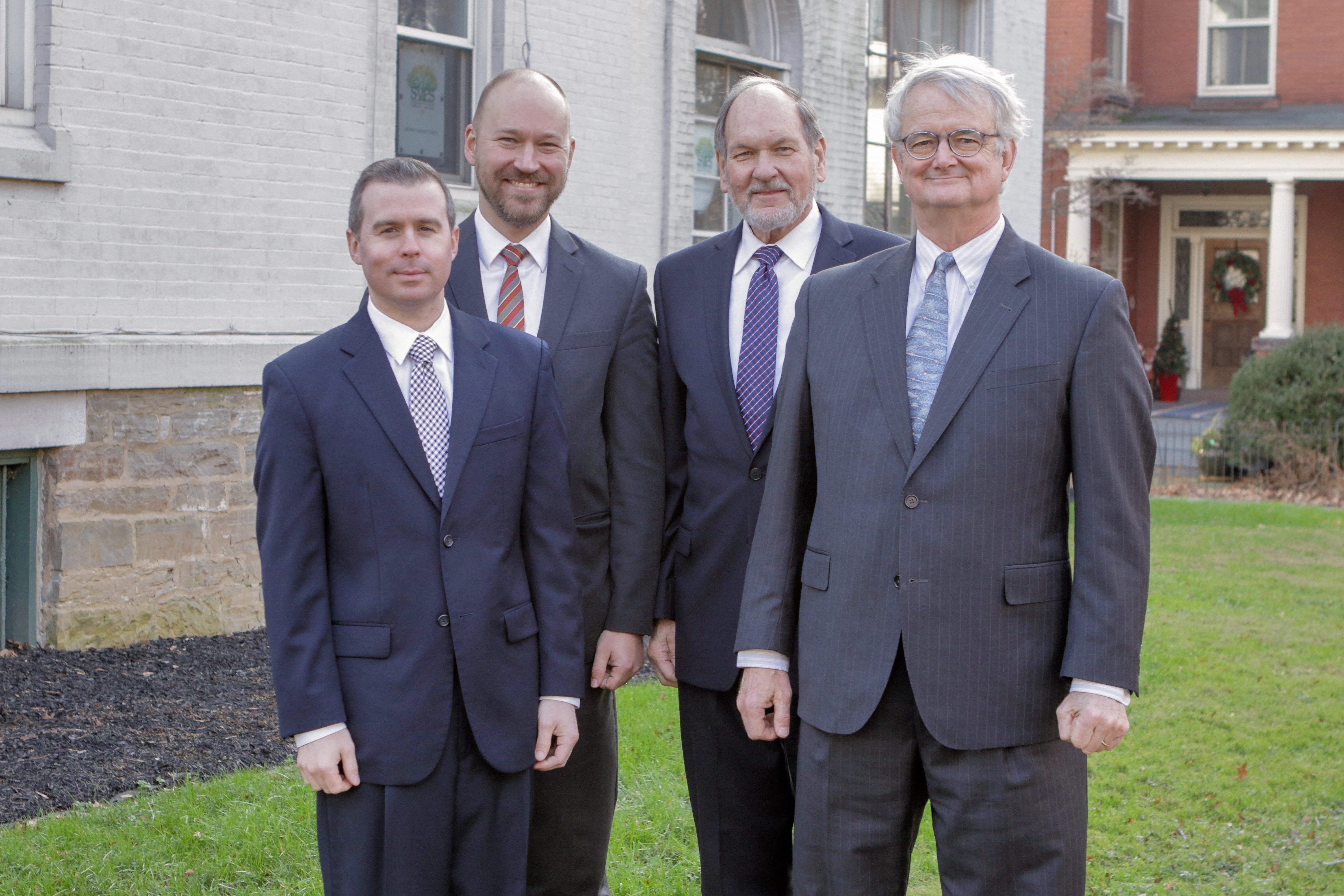 Our litigation team has broad experience in state and federal courts in Pennsylvania. We are not afraid to try cases and enjoy presenting our clients' claims in courtrooms.
We work with other attorneys and insurance companies to achieve a result and resolution that will make you whole.
Our Litigation Practice Areas
Contract Disputes: Our litigators handle contract disputes ranging from disagreements over construction contracts or agreements to purchase real estate. As Christian attorneys, we have assisted businesses wishing to avoid lawsuits or court proceedings by participating in alternative dispute resolution (ADR) forums, including mediation and arbitration. When the courts cannot be avoided, we fight to see that your interests are protected.
Personal Injury: Our litigation team has broad experience in automobile accidents, slip and falls, wrongful death, medical malpractice, and products and premises liability.
Contract Disputes: Our firm handles all kinds of contracts disputes including problems with a contractor or subcontractor, debt collection, and even disputes where a contract did not actually exist, even though the parties acted as if there was one.
Family Law: Custody & Adoptions You can rely on our team for legal advice and support during this difficult and confusing time in your life.
Professional Licenses: Our firm has defended those whose particular license has been revoked or suspended. This includes the initial hearing before the board, as well as all the way through to the Commonwealth Court. This includes: medical licenses, kennel license, CDL license, RN and LPN licenses, to name a few.
Appeals Our firm has filed appeals with the Pennsylvania Superior Court as well as with the Commonwealth Court. We help those appealing criminal convictions as well as those seeking relief from agency regulations.
Disputes With Administrative Agencies: Our firm handles residential & commercial real estate transactions and disputes and has more than sixty years of combined experience with real estate matters.
Appeals: Our firm provides comprehensive counsel to businesses & non-profits and handles transactional matters & business disputes.
Sexual Assault: Our criminal defense team has handled every type of sexual assault litigation, up to and including trial, with a very high success rate. Cases we've litigated include rape, involuntary deviate sexual intercourse, aggravated indecent assault, and child pornography.
Crime Victims: Over the years our civil rights practice has handled matters ranging from prison abuse and police brutality to street preacher wrongful arrests, from wrongful searches and seizures and denials of due process to religious discrimination. Our firm also has helped victims of a crime in civil court find compensatation for the terrible tragedy they endured.
Disputes With Administrative Agencies: Our firm handles residential and commercial real estate transactions and disputes and has more than 60 years of combined experience with real estate matters.
Litigator vs. Lawyer – Is there a Difference?
All litigators are lawyers, but not all lawyers are litigators.
A litigator is a description for an attorney who prosecutes on behalf of or defends a client in a legal proceeding or in court. A litigator prepares documents and provides advice to clients before a trial or other legal proceeding.
More importantly, a litigator, having extensive experience and a good reputation in the courtroom, is a very effective negotiator. We are trusted, fearless litigators with an array of experience and great reputations within the legal field and Lancaster community.
Find Out How We Can Help You
We would love to meet with you to discuss your legal needs. Contact us by completing the form or by calling 717-299-7101.
Freedom requires unflagging devotion and unflappable courage. In fighting for freedom we must 'never give in, never give in, never, never, never, never…never give in except to convictions of honor and good sense. Never yield to force; never yield to the apparently overwhelming might of the enemy'.
Justice Clarence Thomas quoting Winston Churchill