Criminal Defense
Criminal Defense Lawyers — Serving Lancaster Since 1996
The threat of having your freedom taken from you feels paralyzing. You can lose your job, your reputation, your clean record and your liberty.
Unfortunately, innocent people do get convicted of crimes and go to jail. We're here to help you.
What To Do (and Not Do) If You've Been Accused of a Crime
Note: The following tips are intended for informational purposes only. It is not legal advice or a substitute for consulting with a lawyer.
Regardless of whether you are innocent or guilty, here are 5 tips that we highly recommend you follow.
1. YOU HAVE A RIGHT TO REMAIN SILENT – SO DO IT!
There is nothing un-Christian about being quiet.
Despite what the historical revisionists may claim, the majority of our Founding Fathers where of the Christian faith. The Founding Fathers knew it is a sin to lie. They also knew it is not a sin to remain silent. If the government wants to charge you with a crime and take away your freedom, then the government must do its job and gather evidence to prosecute you. You are under no obligation to do the government's job for them.
Accordingly, no matter what the police tell you, and no matter what promises they make, DO NOT say a word until you have spoken with a lawyer. Remember this fact: the police are legally permitted to lie to you, but you are NOT permitted to lie to the police. Even if you don't think that's fair, it's the truth. Remain silent until you speak with a lawyer.
2. TAKE A LAWYER WITH YOU
If you decide to foolishly ignore Rule #1 above, you should TAKE A LAWYER WITH YOU!
In most every case, the police will kindly "invite" you to the police station for questioning. They will tell you that you don't need a lawyer because they are just going to take your statement, or try to get "your side of the story." The reason that they "invite" you to the police station is because if you go on your own they do not have to advise you of your rights. You only are advised of your Miranda (right to remain silent and right to an attorney) if you are in police custody AND they question you. If you go on your own, the police can take the position that you are not in police custody. ANYTHING and EVERYTHING that you say will then be used against you.
3. DON'T TALK OVER THE PHONE TO THE POLICE
If the police call you and want to just "chat with you" over the phone — STOP! Follow Rules #1 and #2 above. The same rules apply over the phone as they do for face to face conversations.
4. DON'T TALK OVER THE PHONE TO ANYONE WHO COULD ACCUSE YOU OF A CRIME
If someone calls you on the phone and wants you to describe what you "may have done to them" in detail just so they know that you're talking about the same thing and they want you to apologize for something — SHUT UP! You are being recorded by the police! Police in the Commonwealth of PA are permitted to seek authority to wiretap your phone call and they do so routinely. Anything and everything that you say to that person over the phone can and will be used against you.
5. DON'T AGREE TO DO A POLYGRAPH (LIE DETECTOR TEST) CONDUCTED BY THE POLICE
If you do submit to a police-conducted polygraph, then afterward they will likely tell you that: 1) The machine never lies; 2) You failed; and 3) This is your chance to "come clean." Refer again to Rule #1.
Criminal Defense Practice Areas
We defend clients against all state and federal misdemeanor and felony charges, including: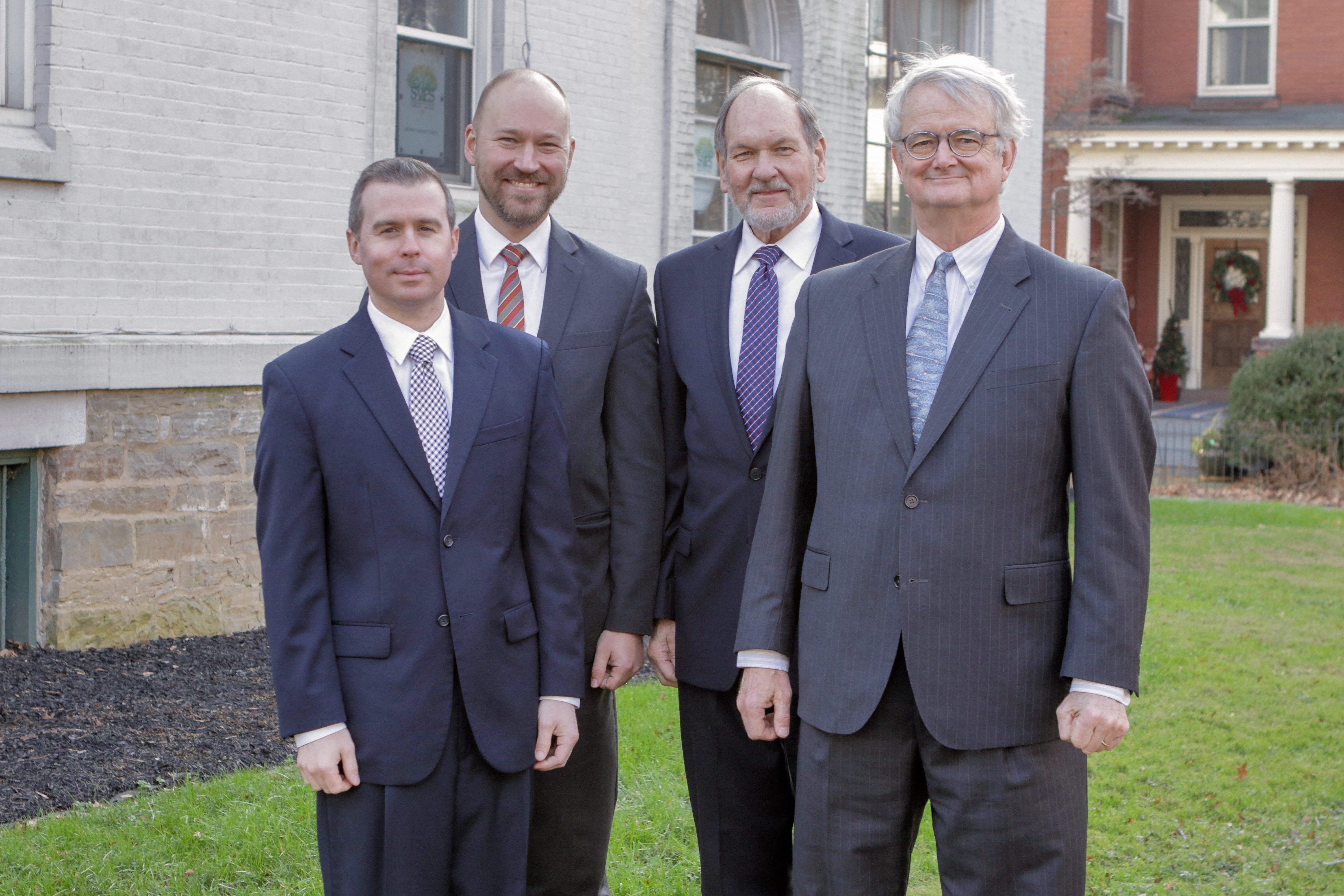 Our team will work hard to protect and guide you during a stressful time in your life.
Our Approach to Criminal Defense
Our criminal defense team understands that good people sometimes find themselves thrust into the criminal justice system. We intelligently and strategically pursue your defense and work to protect your rights and your freedom.
Advocacy: When your life or freedom (or that of someone you love) is at stake, it is important to have fearless advisors and a hard-working defense team. We have defended many clients in both state and federal court and are not afraid to challenge the government. We are not afraid to advocate for you and will tirelessly fight the government on your behalf. If you are seeking to get a fair plea deal, our attorneys will advocate to the authorities for you.
Investigation: The result of criminal charges can be devastating and affect your career, your assets and may even jeopardize your freedom. Our investigation efforts will gather all information from all possible sources to show the truth and exonerate you. Because our criminal defense team includes an investigator, legal assistants, and paralegals, we can do the research necessary to clear your name and present a compelling defense.
Winning in the courtroom: As a criminal defense attorney, Josh Bodene has successfully defended clients when the government was seeking to take their freedom and subjecting them to fines and jail time. He enjoys making the government prove its case and advocating for his clients in any courtroom, any day.
---
"Josh Bodene took care of us in the most difficult time of our lives. He handled our case with complete professionalism. He spent an incredible amount of time with us in person and did everything in his power to win our case. Thanks to his extreme attention to detail, we won our case and were able to move on with our lives. He demonstrated an expert knowledge of the law and knew exactly how to apply it in our particular situation. I give Josh Bodene at Clymer Bodene five stars without any reservation and highly recommend him to anyone who wants the best attorney out there." — Bruce (Google review)
---
Plea Agreements
If the certainty of a plea agreement is your goal, our attorneys are skilled in negotiating plea bargains that meet your needs and the reality of the case. We are not afraid to take on the government and are prepared to defend your rights and argue for you before any judge or jury. We enjoy trying cases and standing up for those accused by the government.
Criminal law issues are complex. Jury members need to be educated, and their hearts and minds persuaded. To this end, we incorporate evidence presentation technology to capture jurors' minds. Our goal is to protect your rights, and we work fearlessly to do so.
Tell Us About Your Case
Schedule an appointment to meet with an attorney best suited to your case. If you prefer, you may call us at 717-299-7101.
Freedom is not a gift bestowed upon us by other men, but a right that belongs to us by the laws of God and nature.
Benjamin Franklin