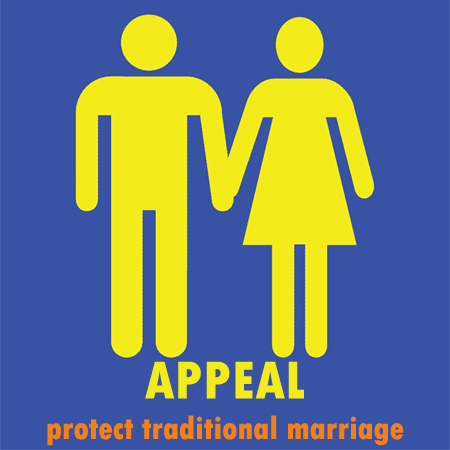 Same-Sex Marriage Ruling Appealed
Wednesday, June 18, Schuylkill County Orphans Court Clerk Theresa Santai-Gaffney filed a Notice of Appeal of Judge John E. Jones III's same-sex marriage ruling in Whitewood v. Wolf.
Jeff Conrad, one of Santai-Gaffney's attorneys said, "It would be wrong for anyone to believe the fight is over."
The appeal was filed after Judge Jones denied Santai-Gaffney's motion to intervene and motion to stay the allowance of same-sex marriages.
As a the clerk who provides marriage licenses in Schuylkill County, Santai-Gaffney argued that she had a sufficient interest in the case and needed clarification regarding her official duties.
Conrad explained, "The opinion the judge handed down is only applicable to the parties in [Whitewood v. Wolf] — it was not a class action lawsuit. . . Every other individual who issues marriage licenses could totally [ignore Judge Jones's] decision."
Attorney Randall Wenger of Pennsylvania Family Institute and Independence Law Center, Alliance Defending Freedom, and Santai-Gaffney's attorneys Jeff Conrad of Clymer Musser & Conrad and James Smith and David Crossett of Smith Law Group all agree with this position that Judge Jones's decision does not bind all Pennsylvania officials.
Twenty Republicans legislators signed a letter supporting Santai-Gaffney's fight for traditional marriage:
"The proponents of same-sex marriage think they can achieve a quick, easy victory by resorting to the federal courts. But they can gain no lasting victory unless rooted in the will of the people in Pennsylvania. The fact that they seek redress in the courts suggests that public support for same-sex marriage is not as overwhelming as its proponents would have the public believe."
Read more here.
Photo Credit Charles Fettinger.