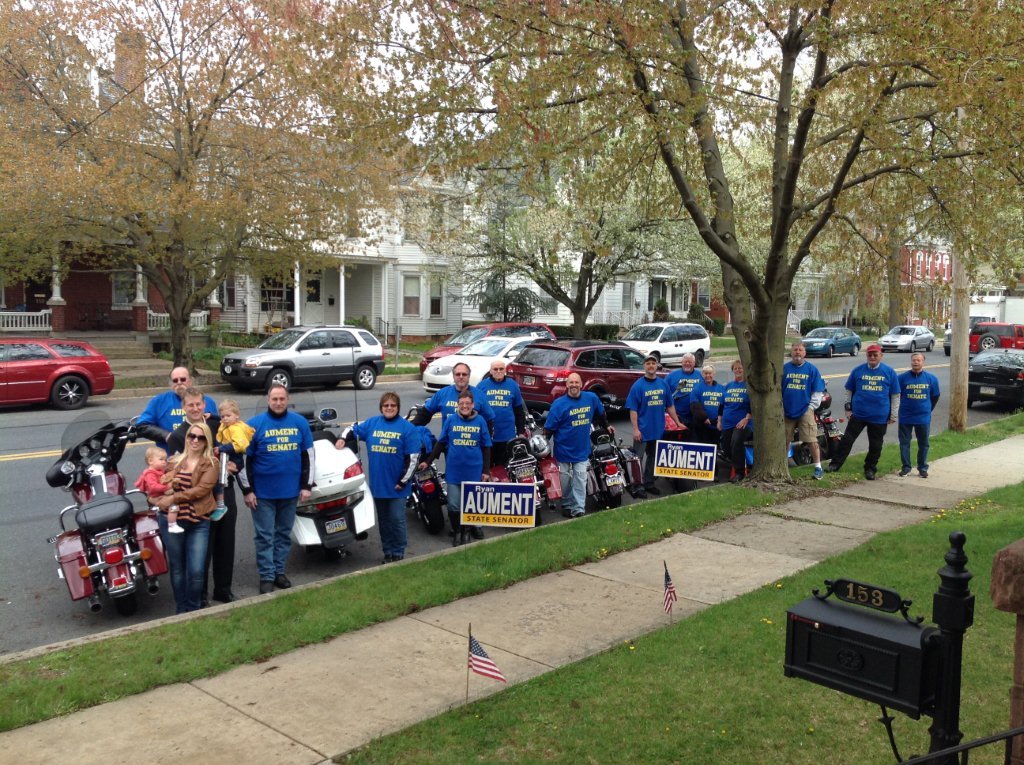 Motorcycle Ride for Senatorial Candidate Ryan Aument
Saturday, May 3, Clymer Musser & Conrad's Jeff Conrad hosted a motorcycle ride for senatorial candidate Ryan Aument. The 14 riders met at Conrad's Lititz home for breakfast and then rode 60 miles through the 36th senatorial district.
The campaign shirts were worn over the riding gear so that the lettering would be visible to onlookers.
"It was fun to see the reactions in the people of the various towns as they saw what we were doing," said Jeff Conrad.
They drove through Lititz, Manheim, Elizabethtown, Mount Joy, Marietta, Columbia, East Petersburg, and Ephrata.
"It was great fun to support the Ryan Aument campaign," said Conrad.