Return to Bio Overviews
Jeffrey A. Conrad
Shareholder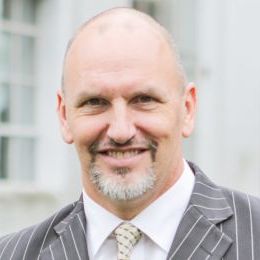 Jeff Conrad is an experienced, dynamic, and disciplined trial attorney serving our community in our fast-paced criminal law practice. Jeff built his reputation by bringing competence and passion to the courtroom. Over the course of the last decade, Jeff has litigated every kind of criminal case from DUI to homicide before juries here in the Commonwealth and in the United States Federal Courts.
As a former prosecutor, Jeff learned the skills necessary to investigate and prepare winning cases at trial. As a former county commissioner in Perry County, Jeff understands the workings of local government and has fought for citizens' rights. As a former United States Marine Corps Officer, Jeff has the heart of a warrior and knows what it means to swear to defend liberty. Now, Jeff uses those skills to protect the innocent and defend personal freedoms and individual liberties.
In 2012, Jeff became local counsel for the Confederation of Clubs and began protecting and defending the rights of riders. As a motorcyclist, Jeff understands the thrill of riding as well as the dangers. Jeff, himself, was hit by a careless truck driver while riding his motorcycle and was hospitalized for almost a year. Jeff and his team represent bikers in personal injury as well as many other types of legal matters.
His passion for justice, his desire to defend zealously and his concern for the hearts of our clients make Jeff a winning advocate in the courtroom. He handles every type of criminal matter including summary, misdemeanor, and felony defenses. Additionally, Jeff's extensive trial experience and specialized training have enabled him to achieve certification in capital cases/death penalty defense.
Jeff serves as WGAL's legal analyst, and is regularly featured in regional newspapers for his opinions on current events.
Call Jeff at (717) 299-7101 or email Jeff here.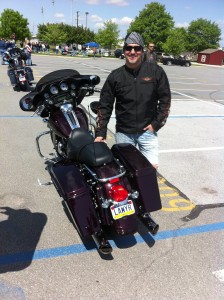 Admissions
Supreme Court of the United States, 2014
Supreme Court of Pennsylvania, 2000
U.S. District Court Middle District of Pennsylvania, 2007
U.S. Court of Appeals for the Third Circuit, 2008
U.S. District Court Eastern District of Pennsylvania, 2008
U.S. District Court Western District of Pennsylvania, 2012
Education
Widener University School of Law Harrisburg, Pennsylvania, 1999 – J.D.
Shippensburg University, Shippensburg, Pennsylvania, 1988 – B.S.
Classes/Seminars Taught
Dangers on the Internet, Lancaster County District Attorney, 2003 – 2006
Technology and the Law, Lancaster County Bar Association, 2003 – 2005
Honors and Awards
International Academy of Trial Lawyers Award Recipient, Widener University School of Law, 2000
Class President, Class of 1988, Shippensburg University, Â 1984 – 1988
Professional Associations and Memberships
Pennsylvania Family Institute, 2006 – Present Member
Alliance Defending Freedom Attorney, 2007 – Present Member
Pennsylvania Bar Association, 2000 – Present Member
Confederation of Clubs, 2012 – Present Member & Counsel
Honors and Awards
Office of the Lancaster County District Attorney, Assistant District Attorney, 2000 – 2007
County of Perry, County Commissioner, 1992 – 1996