Return to Bio Overviews
James N. Clymer, Esq.
Managing Shareholder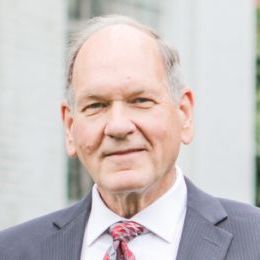 James N. Clymer is the managing partner of Clymer, Musser & Sarno, P.C. Mr. Clymer practices in the areas of real estate, business law and estate planning & administration. He has worked with numerous organizations committed to the protection of religious liberty to include, the American Center for Law and Justice, the Rutherford Institute, and the Home School Legal Defense Association. Mr. Clymer served as the National Chairman for the Constitution Party and has run for Lt. Governor of Pennsylvania in 1994 and 1998. He has served on numerous boards, including Mom's House of Lancaster, PA, American Family Association of Pennsylvania and the Conservative Caucus. He has also served as advisor to various crisis pregnancy centers.
Mr. Clymer is married to Lois D. Clymer and has five children. Mr. Clymer is an instrument-rated pilot. When not practicing law, Mr. Clymer enjoys hiking, hunting, and farming. In 2017, Mr. Clymer was named among the Best Attorneys in Lancaster County by Lancaster County Magazine.
Call Mr. Clymer at (717) 299-7101 or email him here.
Areas of Practice
Education
Washburn University School of Law, Topeka Kansas, 1978 – Cum Laude
Millersville University, 1972 – Cum Laude
Professional Associations and Memberships
The American Center for Law and Justice
The National Legal Foundation
The Rutherford Institute
The Home School Legal Defence Association
American Family Association Law Center
Mom's House of Lancaster, PA
American Family Association of Pennsylvania
Conservative National Committee
National Lawyers Association
The Federalist Society
Community Involvement:
Bible2School
Pennsylvania Family Institute
Align Pregnancy Services (formerly Susquehanna Valley Pregnancy Services)
Dayspring Christian Academy
Justice & Mercy