Pennsylvania Firearms Law: Know Your Rights as a Gun Owner
Firearms Defense
Most firearms owners we work with genuinely want to follow the law. However, sincerity, by itself, does not fulfill legal requirements.
Those of our firearms clients who are charged with crimes were usually acting in good faith but, sometimes, nonetheless in a way that was inconsistent with the law.
For instance, if your carry permit happens to have expired yesterday, and you continue to carry a firearm in your car or concealed on or about your person, then you have committed a crime. Likewise, you may sincerely believe that your pulling your gun from its holster was necessary to ward off a threat from another person, but if the law does not recognize that a "reasonable person" would have felt the same in those circumstances, then you have committed a crime.
Get Legal Advice for Your Situation
Attorney Josh Bodene has experience in criminal defense and firearms law and can truthfully advise and fearlessly represent charged individuals through the criminal justice system.
Restoring Gun Rights
If a decades-old DUI charge, an involuntary mental health commitment (aka "a 302"), or some other impediment stands between you and your right to possess a firearm, call us.
Attorney Josh Bodene regularly handles these types of cases and would be happy to sit down with you and discuss your options. Whether the best course is to pursue an expungement, a pardon, or some other remedy, Attorney Bodene will ensure that any effort made considers both the applicable federal as well as Pennsylvania prohibitions.
Carry Permit/Firearms Purchase Denials
If you feel you have been wrongfully denied the right to purchase a firearm or secure a permit to carry, you have 30 days from the date of denial to file a "PICS Challenge Form" (SP 4-197).
We can assist you in assessing your claim and provide legal counsel through this process.
Perhaps the most common situation we see is where someone has tried to purchase a firearm, completing the ATF 4473 form in good faith, only to then find out that he incorrectly answered one of the questions (even if you make this mistake unwittingly, you can be charged with a crime for this).
NOTE: Question 11c on the ATF 4473 asks, "Have you ever been convicted in any court of a felony, or any other crime for which the judge could have imprisoned you for more than one year, even if you received a shorter sentence including probation?"In Pennsylvania, if you have even been convicted (which term includes pleas of guilty and no-contest/nolo contendere pleas) of a misdemeanor in the 1st degree ("M1") or any felony, then you must answer "YES" to this question and, therefore, are prohibited from possessing a firearm under federal law. That holds true even if you only received probation or just a fine (some DUIs are M1s.) If you are not sure, put down the pen and call us.
NFA (National Firearms Act)/Gun Trusts
Despite the change in regulations in 2016, NFA Trusts and Gun Trusts are still of great value, if you fall into one of the following categories:
You wish for multiple people to have access to your National Firearms Act firearm without your being present. Remember, "NFA firearms" include:

(A) a short-barreled shotgun, the barrel(s) of which measure(s) less than 18 inches, or the overall length of which is less than 26 inches;
(B) a short-barreled rifle, the barrel of which measures less than 16 inches, or the overall length of which is less than 26 inches;
(C) "any other weapon" ("AOW" — a cane gun, for example);
(D) a machine gun (provided it was made in or prior to 1986 and has been legally transferred ever since);
(E) a silencer (also called a "suppressor"); or
(F) a destructive device (such as a hand grenade, though these are not legal in Pennsylvania).

As to silencers, if you are curious as to the status of the Hearing Protection Act bill, pending in Congress, click here.

You wish to ease the succession of these items to future generations and would like to avoid the cumbersome process of filing an ATF Form 5.
Asset protection is important to you and you wish to have your firearms placed in an irrevocable (as opposed to revocable) trust of indefinite duration (as opposed to a testamentary trust that terminates upon your death).
You would like to achieve a greater level of protection for your non-NFA modern sporting rifles, such as AR15 rifles or higher capacity semi-automatic pistols.
Firearms Seminars
Misinformation about gun laws and misconceptions about gun ownership are everywhere.
With such easy access to half-truths and misinformation concerning the laws governing firearms use, it is hard to know what is accurate.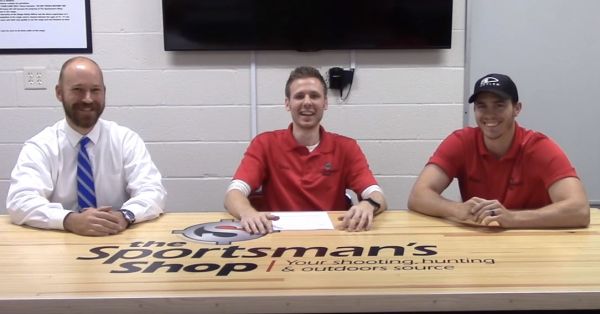 Attorney Bodene during a presentation at The Sportsman's Shop in East Earl.
Licensed attorney Josh Bodene holds public seminars to clear the air about the laws that govern gun use and gun ownership in Pennsylvania, and what your rights are under those laws.
Seminars are open to the public, whether you're a gun owner or not.
Come to a seminar by Attorney Josh Bodene and find out what the law really says about the following topics (a given seminar will cover some, but not all of these topics):
Use of deadly force in Pennsylvania (including Castle Doctrine and Stand Your Ground)
Use of non-lethal force in Pennsylvania (including use of pepper spray, batons, and knives)
Where you can (and cannot) carry a firearm in Pennsylvania
Interstate travel with firearms
How to interact with police officers while legally armed
Restoring your right to possess a firearm (i.e. expungements, pardons, relief from firearms disabilities)
Gun trusts/NFA trusts
Tools to help you compare prepaid legal services/legal insurance plans for self defense coverage (such as U.S. Law Shield, U.S.C.C.A., and Carry Guard)
Whether you have been denied a carry permit, charged with a crime or need clarity on whether a question on the firearm purchase paperwork (ATF 4473) applies to you, Attorney Josh Bodene can be a valuable resource to you.
Speaker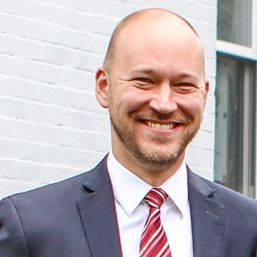 Presented by Attorney Josh Bodene
Upcoming Seminars
December 11, 2018 | 2:00pm & 6:00pm
Enck's Gun Barn
2:00pm Seminar »
6:00pm Seminar »
January 3, 2019 | 6:00pm
The Sportsman's Shop (through U.S. Law Shield)
Register Here »
January 31, 2019 | 6:00pm
The Sportsman's Shop (through U.S. Law Shield)
Register Here »
Please call us at 717-299-7101 to learn more about our seminars and dates.
How May We Help You?
Contact Attorney Josh Bodene today to discuss your options if you are considering an NFA/Gun Trust, have a question about PA gun laws, or would like help restoring your gun ownership status.
---
About the Author
Attorney Josh Bodene, Esq. focuses on firearms law, criminal defense, religious freedom, and civil litigation at Clymer Bodene. Attorney Bodene is admitted to practice law in Pennsylvania's State Courts, as well as in Federal Court for the Middle District of Pennsylvania, in addition to the Third Circuit Court of Appeals. In his free time, he volunteers with the Lititz Fire Company.
Firearms Tips and Advice From Our Blog